Aug
11
Sun
2019
RHEMA Youth Camp – Aliens
Aug 11 @ 5:24 pm – Aug 17 @ 6:24 pm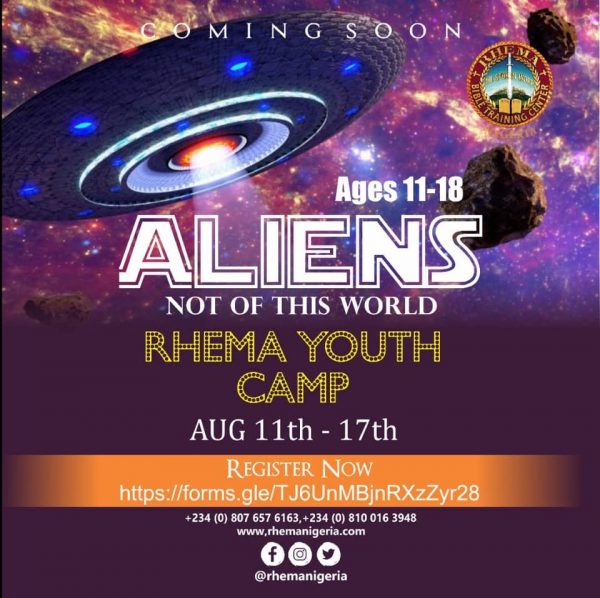 In a world where things are going upside down; A new breed of young people are being prepared to be the salt and light of the world, Empowered by God's word and His Spirit. Who are they?…….ALIENS!!!!!!!!
Featuring
Life changing word sessions, discussions, food, sports, games and lots more!
It's gonna be lit!
Venue: GAAT International School, Plot 265, B13, Gaduwa, Cadastral, Abuja
Date: August 11th – 17th, 2019
Limited spaces available!!!
Aug
19
Mon
2019
RHEMA Youth Camp – Clones and Masks
Aug 19 @ 9:00 am – Aug 24 @ 3:00 pm
Limited spaces available!!!